Terrapin Leads Pennsylvania in Medical Marijuana
Dec. 8, 2021 – Vaping Transparency
DemandCleanVapes.com provides patients with information on where their vaporized products come from; welcomes questions on health and safety
CLINTON COUNTY, PA — Terrapin is encouraging Pennsylvania medical marijuana patients to visit DemandCleanVapes.com, a consumer website with information about the ingredients used in Terrapin's medical marijuana vaporized products.
Terrapin is consistently held as a national model for the production of high-quality medical cannabis, calling for transparency throughout the industry.
"Terrapin takes the transparency of our products seriously," said Chris Woods, founder, owner and chief executive of Terrapin. "Patients should know with confidence that in Pennsylvania all of our vaporized products are 100 percent cannabis derived."On November 16, the Pennsylvania Department of Health required all Pennsylvania producers to resubmit for approval the ingredients used in medical cannabis vaporized products. Terrapin happily complied with the request for ingredients, which the company also lists on package labels. Terrapin first launched DemandCleanVapes.com in 2019 to provide information about its regulated vaporized products.
Nearly half a million Pennsylvanians rely on medical cannabis to relieve a variety of conditions, including children suffering from autism and epileptic seizures, seniors with glaucoma and Parkinson's disease, and countless others who have been diagnosed with cancer, multiple sclerosis (MS) and Huntington's disease. For these patients, transparency on the health and safety of products is critical.
The Terrapin brand is found in more than 96 percent of Pennsylvania dispensaries. Its vaporized products are sourced solely from the cannabis plant itself in Pennsylvania. All ingredients have been researched, approved, and listed on the product label. "We want to offer information and confidence to consumers that Terrapin products are safe and tested," continued Woods, "The health, safety and confidence of our patients are paramount to our mission as a medical cannabis company."
About Terrapin
Operating out of Clinton County, Terrapin is one of the first 12 initial recipients of a Pennsylvania medical cannabis grower/processor license. The company is consistently held as an industry model for patient-focused cultivation and production of high-quality medical cannabis. Terrapin also has operations in Colorado, Michigan and Missouri. For more information, visit Terrapin.co. Follow Terrapin on Facebook and Instagram.
Terrapin Approved for Hoboken Medical Marijuana Dispensary
Dec. 8, 2021 – State Approves 2019 ATC Application, Paving Way for Dispensary in Hoboken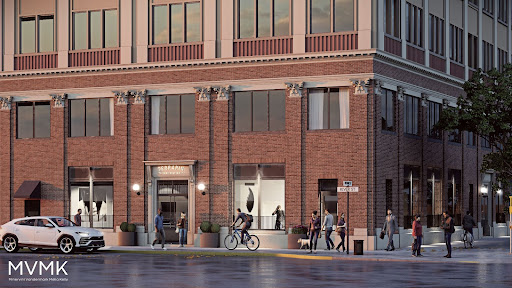 HOBOKEN, NJ — Terrapin on Tuesday night received state approval to open a medical marijuana dispensary in Hoboken. The state license is the last step in the process allowing Terrapin to open in the city. 
"We are thrilled to be moving forward with plans to bring critical cannabis medicine to patients in New Jersey," said Chris Woods, owner and CEO of Terrapin. "We are thankful to our partners in the Hoboken community for patiently supporting us with open arms. Despite delays to the licensing process, Terrapin has never wavered in its commitment to serving patients in North Jersey. We look forward to serving the community as responsible corporate citizens in meeting the demands of cannabis patients, while leaving a positive community impact." 
Terrapin will open its dispensary at 86 River St., a key location that offers transit options located across from the Hoboken PATH station. The approval concluded four years of outreach to the Hoboken community. 
"This is good news for the Hoboken residents and local patients who will reap the benefits of not only increased access to medical cannabis but also new revenues the City will collect through our medical cannabis transfer tax," said Mayor Ravi S. Bhalla. "These funds will be transformational as they have been allocated to support social justice initiatives, cannabis education programs, the special improvement district, community policing, and similar social programs."
The Cannabis Regulatory Commission on Tuesday night gave final approval to Terrapin's 2019 medical cannabis Alternative Treatment Center application. The Commission approved 30 state licenses as part of the process. Delays stemming from lawsuits prevented regulators from announcing those awards and an announcement was finally made last night. Terrapin has already received all of its local approval from the city of Hoboken, including approvals by the Hoboken Planning Board and the Hoboken Medical Cannabis Review Board. The company will begin construction with the hope of opening its dispensary in about six months. 
"Terrapin's commitment to our community and the patients of New Jersey has been impressive," said Joseph Castelo, a long-time high-profile Hoboken resident who partnered with Terrapin on opening the ATC. Castelo is a filmmaker and the co-owner of Antique Bar and Bakery, a popular Hoboken restaurant, and Sweven, a members curated workspace. He partnered with Terrapin because of the company's commitment to giving back to the Hoboken community.
"Terrapin's culture aligns strongly with our passion for serving the local community," Castelo continued. "From nonprofit outreach to creating affordable access for patients who benefit from medical cannabis, Terrapin has expressed a commitment to develop a long relationship with the Hoboken community."
As part of its commitment to local North Jersey communities, Terrapin has identified several nonprofits and organizations to work with to create a beneficial footprint for its neighbors. Much of the focus is on diversity in workforce and economic development. 
Nonprofits and organizations Terrapin partnered with include: 
WomenRising, a Jersey City-based nonprofit that assists women and families in North Jersey with counseling, economic development and advocacy. Terrapin has pledged to assist in creating an employment pipeline by connecting WomenRising alumni to potential employment opportunities within Terrapin. Terrapin also has pledged financial support to the organization.
Oasis, A Haven for Women and Children. The Paterson organization's mission is to change the lives of women and children by breaking the cycle of poverty through compassionate programs designed to feed, clothe, educate and empower women and children in need. Terrapin will work on an employment pipeline with the organization, while providing volunteers in the form of directors to develop mentorships and training.

Project Help, a group dedicated to serving homeless veterans in northern New Jersey. The nonprofit has been able to expand services to include financial support and legal assistance. One initiative Terrapin has pledged to support is to assist veterans suffering from PTSD. There has been a strong nexus between medical cannabis legalization and assisting veterans, and Terrapin would like to see that momentum grow. Terrapin helped to launch VetForce in Pennsylvania, a security firm for the cannabis industry. Terrapin has plans to assist with a similar program in New Jersey where veterans run security for the cannabis industry.
Hudson Pride Center, the LGBTQ+ Community Center for Hudson County. Hudson Pride offers a variety of health, support and social services to the LGBTQ+ community. Hudson County has the largest LGBTQ+ population in the State of New Jersey and Terrapin has long stood as an ally to this community. We will work to educate the local community about the medical efficacy of cannabis, especially for conditions that might be relevant to the LGBTQ+ community, like anxiety and HIV/AIDS. Terrapin will also work with the group on a jobs pipeline.
Founded in Boulder, Colo. in 2009 as one of the first licensed medical marijuana providers in the country, Terrapin has led the industry as a pioneer. Expanding to New Jersey serves as a homecoming for founder Chris Woods, whose family resides in the state. What started as a one-man business in an office park in South Boulder has blossomed into a national company with more than 500 employees.
Terrapin operates six dispensaries and four cultivation/processing facilities in Colorado. In addition to its Colorado operations, Terrapin operates a licensed grower/processor medical marijuana facility in Clinton County, Pennsylvania and in Kansas CIty, Missouri. The company also operates a medical/adult-use cultivation/processing facility in Grand Rapids, Mich.
"We have a proven track record that ensures that we will fit in with the fabric of the community," Woods said. "The relationships we have developed with the community allow us to serve as a responsible partner who is invested in the future of Hoboken and North Jersey. We look forward to the good work ahead."